I made a post of my twin blog (alwayslovetowrite) about my resolutions this year, and one of those was to read 50 books. I wanted to take this moment to mention a few things about what I hope to do in the near future with this blog.
It's not a secret that I started up this blog just so that I could have a space where I talk about books and all things book-y. If I had the guts, I would start up a Youtube channel and join the 'Booktube' community, but the thought of some people watching me on Youtube makes me feel ill – along with the fact that I tried it once, and when I look back at the videos today I do, indeed, feel very, very ill.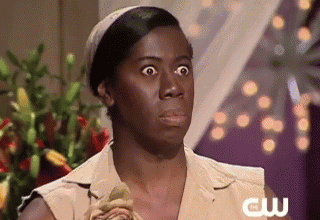 Anyway, avoiding conversations about how ill I feel, my goal for this blog was to reach a point where I had enough followers and subscribers that I could reach out to publishers and request copies of books to review. If successful, not only would I save some money (every book lover and student's dream), but it would mean I will have reached a point where my blog and my thoughts are deemed important enough to facilitate.
That's why, this year, I hope to start accumulating more followers – which means, on my side of things, I need to make a serious effort and dedication to keep everyone reading interested. I want to be the person proud to 'plug' their blog because they think it's good, rather than just forcing all my friends to click that follow button to help me out. I think that's one of the reasons that I don't ever post my blog on facebook – I mean, sure, I'll shove it into my description on Twitter and Instagram, but other than that I try not to draw attention to it. I want to know that people are reading it because they chose to, not out of obligation to my incessant 'plugging'.
askboo.tumblr
Back to resolutions, I'm going to try and keep you all updated on how I'm getting on – and get some reviews to you as well. I already owe you a review for 'Neverwhere' by Neil Gaiman (it's good, people) and 'A Little Life' (it's sad, people) although the latter may or may not be appearing on a friend's website, but I'll keep you posted.
So far this year, I've finished 'A Little Life', 'The Little Prince', 'The Score' and am currently reading 'A Moveable Feast'. After I've finished this by Hemingway, I'm going on to 'The Martian' which I am ridiculously excited for and not at all embarrassed that I bought it for my Mum for Christmas 1. Because I knew it was a great book and 2. Because I wanted to read it. If I manage to finish the Martian this month, that would mean a total of 5 books (Despite the fact that 'The Little Prince' was very short). That sounds like progress to me, alright.
Finally, I want to know what you think. So let me know what you want to see from me – be that reviews, posts about kindles, discussions on reviewing books for websites (man do I have stories about bad books from that), or other odd posts, such as the previous best booky gifts.
Good luck to you all for the New Year, especially if you've set your own book goal – let's make it a good one.