I had anticipated a very bad wrap up for this month considering university work, but I'm happy to say that I did good this month (well, for me).
So we start off the month with an easygoing Kindle flick called Legend which I thought was perfectly enjoyable, thank you very much. A solid three stars from me. Then I hit perhaps my earliest reading slump out of all my years due to the book Da Vinci's Tiger by L.M. Elliott. Now maybe that's a bit mean and I'm sure plenty of people will like this book, but it just really was not for me. Admittedly there were parts that I enjoyed, which is why I gave it two stars, but the supposedly strong female heroine of the novel was pretty wishy-washy in my opinion. For those of you who don't know, this is a historical romance (fiction) which is about the woman who is in Leonardo Da Vinci's first portrait. I have read almost no historical fiction, so going in I was excited to see if I liked this, but found that I didn't like it at all. I would have far preferred to see more of Leonardo himself in the book and the character Sancha, who was far more interesting than the main character. There was a great piece of imagery in the prologue of 'excuse me, I am a mountain tiger' with the comment on the juxtaposition of 'excuse me' to that of the unfaltering 'mountain tiger'. It intrigued me, and I wish that it would have held that edge throughout. I may also be a little bit biased as well, due to the fact that I didn't particularly like the cover of this book at all but did like the hardback book underneath which had a small embossed tiger on it. Much nicer.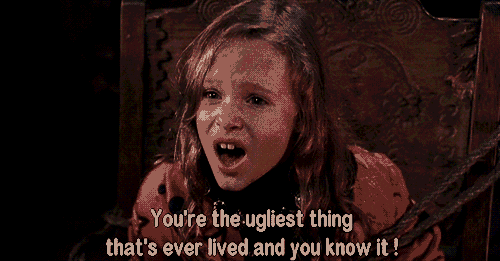 giphy.com
After that I decided that I was going to read something that's been on my 'to be read' shelf for a long long long time, and that was The Knife of Never Letting Go by Patrick Ness. I had only read one other of his books, The Rest of Us Just Live Here, which I enjoyed but didn't think it was brilliant. Yet every time I mentioned this to someone, particularly customers buying his books, I was almost hit on several occasions by outraged fans of his, on account of the fact that I didn't start with his Chaos Walking trilogy. Welp, I started it, and did enjoy it but found it all a bit confusing and overwhelming to start with. You're thrown into the middle of everything, with no clue what's going on or what's happening or anything really, and the main character is just as stumped as you are. You turn a few pages and think 'huh?' so turn a few more, think 'I'm even more confused', a few more 'what the eff?' and so it goes on.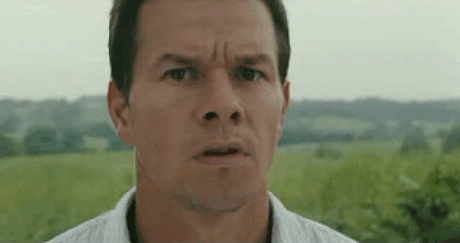 giphy.com
Next up is The Time Machine by H.G. Wells thanks to the inclusion of it in the February Owlcrate (which you can find a review of below this post), and I was glad to read a proper Sci-Fi classic for a change. I probably should have been able to finish it in a day, but I admit it did take two. And of course I listened to the audiobook of the first Harry Potter book this month, and finished it around this point in the month – and it was great fun. Loved Stephen Fry's narration of it, especially impressed with all of his different voices, and I'm starting the second one immediately. After that I entered the biggest reading marathon of my life, and that was when I finally bought a copy of A Darker Shade of Magic by V.E Schwab. I mean, wow. Once again, I love fantasy – and it's because I can read books that include cross-dressing, pirates, magicians, thieves, and all of it set across parallel Londons. There's nothing like reading about a place where you live and know about – I absolutely loved it. So much so that I went out the next day as soon as I finished it and bought the sequel, which I finished yesterday on the 1st of March so I'm not counting it in this wrap up. Still, brilliant, brilliant, absolutely smashing. Read it. Five stars without fail.
So, drumroll please…that means that I read five 'proper' books this month (yes I'm counting the audiobook, that took over eight hours of my time) and six in total. That means my overall total is 11/50 for my reading challenge and fourteen overall, which I'm incredibly proud of.