It shouldn't be news to you (unless you're new, in which case hi, welcome, and don't hate me for what I'm about to say) that I haven't read Harry Potter. Many reasons, the main one being that my brother read them and when I was younger I was determined to be nothing like him. Many years later brings us to present day where every weekend I work in a bookshop with people who, no surprise, have read the Harry Potter books and look ready to kill me whenever I mention that I haven't. Then, one probably-not-beautiful-or-sunny-and-most-likely-rainy day, one of my colleagues recommended Audible. As the first month was free and you received a credit to buy a book, I thought 'why not' and signed up.
I should add at this point that this isn't sponsored, but I would so be up for being sponsored. Publishers, I'm looking at you.
Audible is pretty simple. Using your amazon account, you can download it onto your phone or tablet, or any device you want it on really, and buy as many audiobooks as you want. Each month you get one 'credit' with which you can purchase any audiobook, and as they vary in prices this can be very very handy. With my experience so far, I'd say they have the best customer support I've found in a long long time. I emailed asking about prices, concerned that I wouldn't be able to afford £7.99 a month as a student, and immediately they dropped the price for me.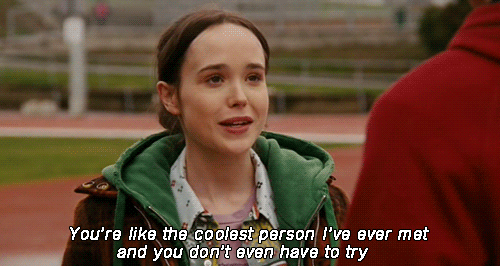 buzzfeed.com
As you may have already guessed by now, which my credit I chose to purchase the first Harry Potter which is read by the magnificent Stephen Fry and, let me tell you, this is probably one of the best decisions I've made all year. You have not lived until you've had Stephen Fry reading to you with his incredible talent at voices. His Hagrid? Oh man.
tumblr.com
Now that I walk to university, I'm unable to read on my journey which has actually cut out a huge chunk of my reading time. I did try to read whilst walking one day and, admittedly, I managed not to fall over on the way there (although I did trip several times), but on the way back it started raining and there was chaos. Now with Audible, I'm able to listen to the book and I'm surprised at how much I love it. I'm already on the second Harry Potter book with this month's credit, and with both books being over eight hours long it truly is fantastic. I walk for about an hour and ten minutes every day, so it's a solid amount of 'reading' time. Every now and then I'll also listen for a while before I go to sleep because, let me tell you, having someone read you before you sleep is something that shouldn't be restricted to children.
bookskeepmesane.wordpress.com
So I would highly recommend Audble, whether you walk to work/uni/school or whether you drive or whether you just want someone to read to you. It's truly a delight I wish I'd invested in sooner, and a must for those days when you want to read but you also just want to close your eyes.
Oh, and yes, I am enjoying Harry Potter and I'll talk more about that another time, don't worry.
bustle.com