Long time no see! Due to some health issues, I haven't been able to write anything for the past week – and that's the excuse I'm going with. Instead of a review, and because Christmas is almost upon us, I thought I'd write about my favourite book-related gifts. The plan was to take pictures of my booky things, but of course I'm at my parents and don't have them with me. I'm such a pro at this. Ah well, on with the show! (Don't worry, I'll include links to websites for your shopping needs)
Because who doesn't love a good bit of wit when it comes to books and gifts alike? I love my book mug – especially when I'm reading, because then you're just picture perfect. Everyone will think you're the coolest kid in town, and with a fantastic mug like that, what's there to lose?
2. Fantasically cute bookmarks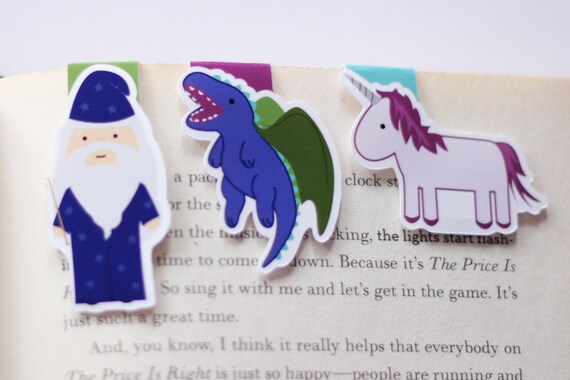 I love the magnetic bookmarks from craftedvan (the link above is to their etsy page). These bookmarks have become my new favourite, and I'm just so thankful that I can have a book in my bag that has a bookmark that won't fall out every few steps, leaving me to desperately find where I had stopped reading. Anyone with a soul knows that folding the corners of pages is the worst thing a person can do.
These book earrings are my favourite, and top tip: if you want them to be complimented on, then go to any bookshop. Seriously. It's great. I love wearing them at work (for those of you who don't already know, I do in fact work in a bookshop. It's a good time).
4. Terrific t-shirts
Unfortunately I can't find where this was original from, possibly because there are none left in stock, but any t-shirt that is book-related is a good shout! Then, if you're feeling really booky, you can wear your top with your earrings, make yourself a cup of tea in your mug, and settle down for a nice read.
5. Candles that smell like books (I know, right?)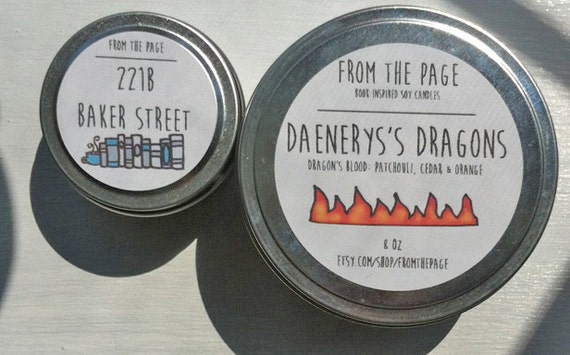 This one still baffles me, to be honest. I just think it's incredible – smell is the sense that I think is most difficult to 'imagine' per se. Companies like 'From the Page' create scents, such as 'Peeta's Cakes', 'Daenerys' Dragons' etc based off of things discussed in books. There are also candles that smell like books – no, I'm not joking. You want that 'old book smell' filling up your house? Well, you can have it.
Subscription boxes aren't just for Christmas (unless you just order the December box). There are some fantastic book boxes at the moment – Owlcrate, Uppercase, YA Chronicles – so you can choose which one you think would be best. The majority offer a newly released book along with some booky items, so basically a selection of what I've included above!
So, I hope if you're stuck for ideas for book-loving friends or, let's be honest, yourself, then I've helped! If not then you could always just buy a book. That works too.